EMAL PHASE 2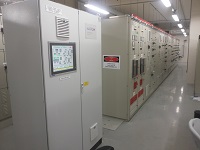 Commissioning of world biggest Alumina Pot filling system, Reacted Alumina Silos, Truck Unloading Stations, Dense Phase Pneumatic Conveying, ACRM Silos & PTM Filling Stations.
DCP Al-Ain ZOO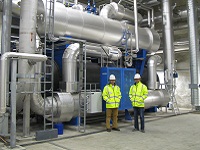 Supply and Commissioning of Field Instruments, Control System, DDC Controllers, BMS Scada System, UPS, and Fiber optic cables, Switches, & Patch Panels.
Ruwais STP TCS
Supply and Commissioning of Siemens PLC and HMI, Field Instruments, VMS and Mosaic Panel.
LPG PLANT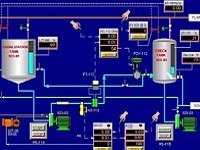 Development of Wonderware SCADA and RSLOGIX 5000 PLC Programming.The System Consist of Redundant Control logix with 600 IOs.
6 ETS @ JLT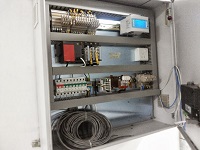 6 numbers of PLC based Control Panels with Delta HMIs Controlling the valves of heat exchangers to maintain a constant temperature difference and flow.
ETS P.JUMERIAH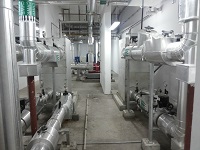 PLC based Control Panel to control the valves of heat exchanger and to maintain a constant temperature difference and flow by monitoring field instruments
RO PLANTs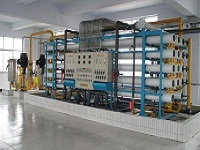 Supply of Form 2 including power distribution and MCC integrated into single panel for the control and operation of Reverse Osmosis Plant.
SHARJAH STP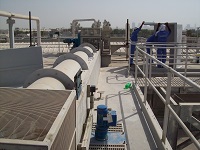 Modification of Wonderware Archestra SCADA along with logic modification in Inlet works for Rockwell SLC 500 and C-More HMI.
NAhil FArm PS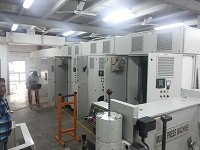 Supply of Control to control 5 number of 400KW motors using Schneider's VFD for irrigation pumping station in Alain for Nahil Farm.
RAWADA PALACE
Supply of Control System to control 3 number of 75KW motors using Allen Bradley soft starters for irrigation Pumping Station in Alain for Rawada Palace.